TRANSFORMING CANCER
THERAPEUTICS
for the benefit of patients.
TRANSFORMING CANCER THERAPEUTICS
for the benefit of patients.
TRANSFORMING CANCER
THERAPEUTICS
for the benefit of patients.
Aucentra is an Australian biotech company, developing advanced anti-cancer drugs.
Established in 2017, we develop breakthrough classes of drugs to address unmet medical need for some of the most severe cancers.  Our deep pipeline of proprietary targeted anti-cancer drugs includes candidates for the treatment of leukaemia, breast cancer, colorectal cancer, glioblastoma, lung cancer, prostate cancer and ovarian cancer.
A PIPELINE OF ORAL DRUG CANDIDATES
Our pipeline consists of first-in-class or best-in-class novel kinase inhibitors in pre-clinical and clinical stage development.
In particular, we focus on targeting cyclin dependent kinases (CDKs), known for their over-expression in cancer cells. We develop highly selective small molecule inhibitors that are more efficacious and have less side effects than standard treatments and, in many instances, are able to treat cancers with no current therapeutic options.
UNIQUE DISCOVERY CAPABILITIES
We are experts in small molecule drug discovery and development. Our capabilities span medicinal and pharmaceutical chemistry, cell-based and enzymatic assays, in vivo pharmacokinetics, in vivo efficacy in disease models, and clinical and biomarker development.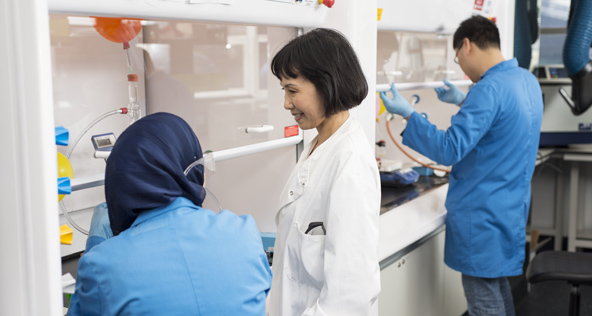 We complement our in-house expertise with global partnerships to accelerate products to the clinic. Partnering and investment is key to our success.
If you'd like to learn more about Aucentra, please email or phone.