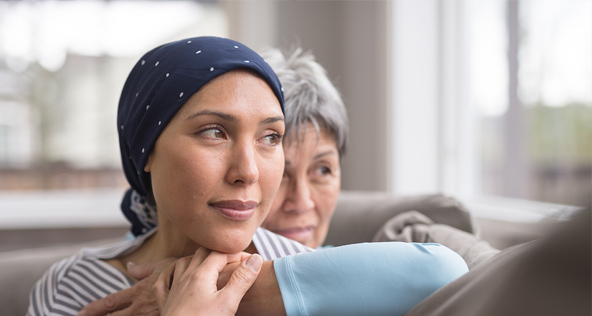 OUR MISSION
To develop targeted cancer therapeutics that provide better outcomes for patients
We're building an Australian company with an ambitious vision to revolutionise cancer treatment across the globe. With exceptional expertise in drug discovery and pre-clinical development, a pipeline of promising drug candidates, and a team comprised of experienced executives, Aucentra is poised for success.
Our next step is to expand our clinical activities to take our discoveries into Phase II clinical trials.
 OUR MANAGEMENT TEAM & ADVISORY BOARD
Professor Shudong Wang
Founder & Managing Director
Head of Drug Discovery and Development, University of South Australia
Inventor of >90 patents
>150 publications
Former Head of Chemistry and Oncology Drug Discovery, Cyclacel, UK
Founder of two biotech companies
Consultant to multiple pharma companies
Joe Bayer
Chief Executive Officer
CEO and Board Director with over 30 years experience in a diverse range of healthcare, consumer products and pharmaceutical industries.
Broad range of senior management roles and director roles held in Australia, UK and Asia

Experience in listed companies both on the ASX and LSE (London Stock Exchange).

Strong skillset in strategic and operational management, M&A activity and corporate governance and compliance
Dr David Fuller
Chief Medical Officer
Dr Fuller is an experienced pharmaceutical physician with over 30 years' international experience in drug development & commercialisation with an emphasis on oncology
He has led successful major market drug approvals (US & EU), had multiple Regulatory Agency interactions (FDA & EMA) and has experience in designing and executing multiple Phase I, II and III studies (US, EU, Asia) both orphan and non-orphan indications
His R&D experience spans pre-clinical and clinical development, medical and regulatory affairs, pharmacovigilance and commercialisation in large and small cap environments
Dr Paul Wabnitz
Clinical Research & Development Director
Medical Director and experienced Drug Development Consultant in Translational Medicine, Drug Design and Medicinal Chemistry.
Expertise in toxicology, clinical trial design, planning & execution of a first-in-human clinical study.
Extensive experience with complex novel drugs and targeted combination therapy.
Maria Maieli
Chief Financial Officer
Accomplished Executive working with Senior Management & Board to achieve global strategy
Extensive experience in commercially driven industries having worked 30 years in a combination of ASX listed, unlisted and private companies in the sectors of manufacturing, healthcare and services
Background knowledge in finance, corporate governance, risk and operations management
Charmaine Symons
Chief of Staff
Experience in executive operations and biotech management, with a focus within the health and biotech industry
Expertise in business processes, within the private and public sector, with broad skills in project planning and management
Specialised focus to strategically maximise organisational productivity and efficiency
Dr Jasmine Karanjia
Clinical Programs Officer
PhD in pharmacology with expertise in areas of Drug Discovery, Cancer Cell Biology, Pharmacokinetics and Mouse Xenograft Models
Prior industrial R&D experience in Drug Metabolism and Pharmacokinetics (DMPK) and Bio-analytical Method Development and Validation
Dr Theodosia Teo
Commercial and Clinical Planning Manager
PhD in cancer biology with > 8-years' experience in pharmaceutical science
> 10-years laboratory experience especially experienced in meeting ISO standards
Strong scientific track records
Experienced in operating high-throughput genotyping system
Professor Chris Pepper
Scientific Advisory Board Member
R M Phillips Chair in Experimental Medicine at the Brighton and Sussex Medical School, UK
Extensive research career with a patient focus, with over 100 papers published in high impact factor journals
Focus on B-cell lymphocytic leukemia
Author of 9 global patents as co-founder of TeloNostiX
Dr John de Groot MD
Scientific Advisory Board Member
Chief of the Neuro-Oncology Division at the University of California San Francisco
Specialised in the treatment of patients with brain tumours   
Served as

Director of clinical research in neuro-oncology and interim Chair of the department of neuro-oncology at The University of Texas MD Anderson Cancer Center
Mr Jun Liu
Director
Board Member, Changzhou Qianhong Bio-pharma Co. Ltd 
Senior Biochemical Engineer
30 years' experience in drug R&D and manufacturing
Expert in industrial transformation of drugs from laboratory to production
Dr Jose Iglesias
Advisory Board Member
Independent oncology consultant, Director, APEX Oncology Consulting
International leader in clinical pharmaceutical development
>20 years' experience as a Chief Medical Advisor or Director in the field of oncology
Led a range of international clinical trials
Worked for major international companies such as Eli Lily and AMGEN, as well as start-up and mid-tier biotech companies
Professor Ian Olver AM
Advisory Board Member
MBBS MD PhhD FRACP FAChPM MRACMA
Medical oncologist and bio-ethicist
Chaired 6 national cancer and ethics committees
Former CEO, Cancer Council Australia
Former Clinical Director, Royal Adelaide Hospital Cancer Centre
Established 2 clinical centers
>300 publications
OUR CONSUMER ADVISORY GROUP
John Clements
Dr Marilyn Mackinder
Dahlia Matkovic
Sarah Tinney
Chris Tretheway
Our Consumer Advisory Group exists to gain input from cancer survivors, as well as others whose lives have been touched by the disease, on our proposed research activities and findings, to ensure that issues important to consumers are identified, prioritised and shared.
Advisory Group members have the opportunity to contribute to our research and be the voice for cancer patients, an important interface between our scientists and the community, ensuring our projects remain focused on research that is impactful and can make a real difference for patients.